RiWimendelejew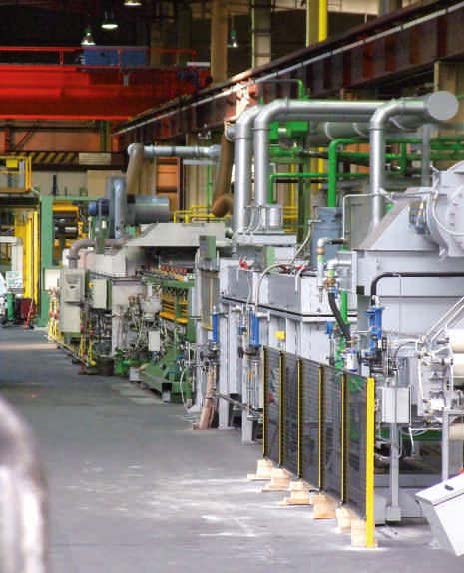 Quenched and tempered cold-rolled steel strip for band saws
In the band saw industry, the grades 51CrV4 and D6A in particular are used as high-quality saw steel strips.
Due to the selected carbon content - compared with grades like 75Cr1 - and alloys used, saws made of this grade, even in their hardened condition, maintain sufficient ductility to endure the bending load changes that occur during sawing and to not break prematurely.
A new grade has now been presented named "RiWimendelejew®", which can further improve the known capabilities of the high-quality grades for band saws.
This is achieved by implementing a new chemical composition of the material in combination with modified production. As a result, the band saw material shows low tendency to fractures with an improved wear resistance of the teeth.
The material has been developed in particular for the scope of set band saw blades.
grade

standard

thickness

(mm)

width

(mm)

hardness

(HRC)

DIN EN 10132-4

spring steels

0,50 - 2,00
35 - 250
35 - 46