Risse + Wilke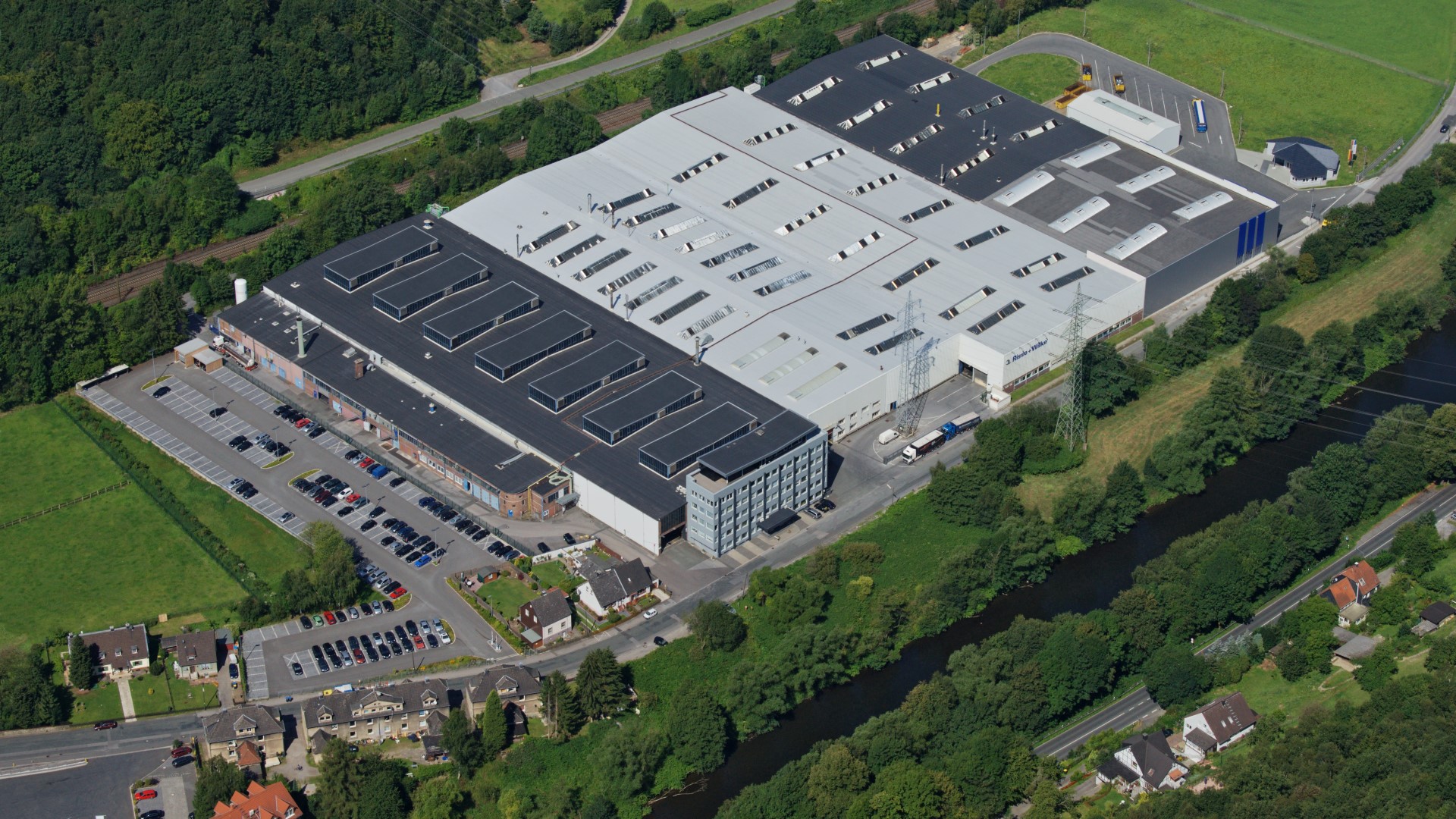 RiWi-SSC a new service based on tradition ...
Risse + Wilke as one of the leading suppliers of cold rolled hardened and tempered steel strips we have got many years of experience and high expertise in this sector. Quenched and tempered steel strip from Risse+ Wilke is particularly used when highest demands and requirements on the material quality are made.
Quenched and tempered steel strip offers a considerable cost saving potential compared to case-hardened parts. Benefit from our experience. Our know how can be your advantage. The quenching and tempering is carried out on modern continuos hardening lines designed by Ebner and is state of the art. ln order to adapt optimally to a variety of applications our installations allowfor various types of structures.
Delivery condition QT - quenched + tempered martensite cold rolled strip

 

Delivery condition

QB - hardened bainite (QB) cold rolled strip

Delivery condition QBe - QB with defined surface decarburisation
Our special Know-How:
Quenching and tempering of low carbon strips with very low flatness values, e. g. boron alloyed steels
Quenching and tempering of extreme cross sections with large strip thickness and width
Risse + Wilke is the sole supplier for certain special grades 
Risse + Wilke offers first class service and qualified, product orientated technical consultation 
Surface inspection system
Optical defect detection by camera system
reduction of defective quantities
Continous surface inspection of top and bottom side
Sophisticated systematic defect detection
Documentation of the exact position
Strip marking - A name guarantees quality
Custom-made strip marking
Type size 5 to 64 mm
3 printheads
DOD-technology on ink base
mit Lösungsmitteln entfernbar
Alternative technology
Next to the weil approved 2-step quenching process in a metal bath (lead/bismuth) followed by an air quench, cold rolled steel strip can alternatively be hardened "lead-free".